SQUBA DIVING
There is no better aqua adventure than diving. Whether you are a novice or having been diving for many years, there is always something new, fascinating or challenging about venturing into the underwater world. Your mind may be mesmerized by clouds of colourful fish, your curiosity raised by the mysterious remains of sunken ships or your creativity awakened by the art of underwater photography. Your diving interests may range from a casual pastime pursued on vacation to constant passion, or even a career. Diving offers something new for everyone. Diving in Andamans is an unique lifetime experience. The coastal water surrounding these islands is the abode of one of the richest coral reef ecosystem in the world. The specialty is that, here the coral reefs and underwater formation are undamaged by human activity. The best season for diving is from December to April.
CINQUE ISLAND
One of the best dive destinations in the island, it has clear emerald water with a visibility of up to 80 feet. The deep dive offers a terrific variety of marine life, including black coral, sighting of sharks and is ideal for the experienced diver.
NORTH POINT
This site at Cinque Island is mostly highlighted by sponges and small corals and diversity of fish species.
SOUTHEAST REEF AT CINQUE ISLAND
It is a good site for novices. The southeast part of the reef consists of hard and soft corals and very dense on the rocks of about 16 m (53 ft.).
CORRUPTION ROCK
Corruption Rock sticks out between Chidiyatappu and Rutland Island. The dive site is on the western side of the rock and is made up of big underwater boulders. The corals are not brilliant but the craggy undersea landscape of boulders is stunning along with a wonderland of gullies, channels, ridges and canyons. Look out for giant Napoleons and Eagle rays, huge snappers, schooling fusiliers, banner and unicorn fish.Dolphins, tuna and reef sharks have also been sighted here.
RUTLAND ISLAND
The shallow waters near the island have a good representation of fishes and coral. It is a good place for training open-water divers. There is a ship-wreck site also.
MAHATMA GANDHI MARINE NATIONAL PARK, WANDOOR
Hundreds of colourful varieties of coral reef fishes can be seen in the park. Some of these are clown fish, butterfly fish, surgeon fish, angel fish, parrot fish, bat fish and groupers. White tip shark, hammer-headed shark, manta ray and blue fin jack are also occasionally seen. More than 50 types of corals are found in the fringing coral reefs in the park. Some important coral varieties found here are Acropora, Pocillopora, Montipora, Leptosereis, Fungia, Portis, Tubipora and Gorgonians.
FISH ROCK
This is near Passage Island. It offers an extremely colourful dive. The topography consists of rocky slopes, boulders and drop-offs featuring large fan of corals and plenty of sponges. Below 25m, the rocks are covered in small bushy soft corals in numerous hues. Hard corals are not so evident. Grey and white tip reef Sharks are always in the vicinity as are Nurse Sharks. Among the rest of the marine life are Eagle rays, Potato Cod, large Coral Groupers, and Fusilier, Suitlips, turtles, batfish, parrotfish, squirrelfish, surgeonfish, curious and friendly oriental sweet lips, yellow tangs, triggerfish, tuna, rainbow runners and many spices of trevally.
BALA REEF
On the western side of little Andaman, Bala Reef spreads over 4-5 sq. kms and is said to be one of the best sites in the Andaman for coral of vibrant colours.
HAVELOCK ISLAND
Some of the best dive spots near Havelock are Mac Point Mostly hard corals usually with good visibility. Dugongs have been spotted here.
HAQUARIUM
Is a fringing reef with lots of 'fish traffic'. The site usually has a good visibility. Mostly hard corals are found here.
HBARRACUDA CITY
This site has tons of fishes and sometimes turtles. Mostly hard corals are seen here. Rather suitable for experienced divers.
HTURTLE BAY
This is an easy and pleasant dive site not exceeding 14 meters. Ray is found in the sand and with luck, turtles.
HSEDUCTION POINT
A huge rock with different kind of aquatic life. Napoleons can be sighted here. The shallow part is full with stag horn corals and its inhabitants.
HLIGHTHOUSE
It is a huge dive site, suitable for any kind of dives. Huge variety of soft and hard coral grounds are here. Perfect for night dives.The Wall it is a submerged rock. The wall drops down to a maximum of 55 meters and is full with life. Huge forests of soft corals plus schools of fish circling you, makes it always a memorable dive.
HPILOT REEF
Near to Havelock is a huge block of pristine hard corals. At the bottom (max 24 mts.) 'canyons' are stretching out. Leopard and White Tip.Sharks can also be sighted.
HMINERVA LEDGE
Minerva ledge at Havelock is even bigger block of hard corals. It has tons of fish and bigger block of hard corals. Usually with good visibility and the possibility of seeing sharks makes it one of the top dive sites.
HCAMPBELL SHOAL OFF NORTH BUTTON ISLAND
The bottom of this site is covered with mainly hard corals, with sporadic sandy patches. It also hosts a multitude of reef animals. The marine life includes White tip Reef Sharks, and a host of colourful reef fish.
WATER SPORTS
The Rajiv Gandhi Water Sports Complex at Port Blair offers adventure and safe water sports activities. Adventure water sports include water skiing, water scooter, speed boat rides, wind-surfing, etc. The safe water sports component has paddle boats, rowing boats, water cycles, banana rides and many more. Water sport facilities are also available at Carbyn's cove beach, Port Blair and Radha Nagr beach at Havelock.
GAME FISHING
There are organizations that offer all kinds of fishing equipments and boats. For fishing enthusiasts, the sea of the coasts of Havelock Island, Neil Island, Long Island and Ritchie's archipelago offer some of the best catches.
FOREST AND BEACH CAMPING
Adventure- lovers can pack their tents and camp on some of the best beaches in the world or in the forests. The Directorate of Tourism rents Swiss Dome and tent accommodation at Radhanagar beach in Havelock Island. For this, booking can be done at the Reception Counter of the Directorate of Tourism at Port Blair.
SNORKELLING
One can enjoy the underwater marine life and view the rarest of corals by snorkelling at North bay, Carbyn's Cove, Chidiyatapu, Havelock, Jolly Buoy, Redskin Island and Ross and Smith Island.
SEA WALK
North Bay beach near Port Blair has this facility offered by a private entrepreneur to watch the underwater marine life by walking on the seabed.
TREKKING
Tourists can go trekking through the evergreen forest from Bambooflat to Mount Harriet, Mount Harriet to Madhuban in South Andaman, Kalipur in Diglipur to Saddle Peak in North Andaman and in Little Andaman to experience the life within the lovely, dark and deep forests.
BIRD WATCHING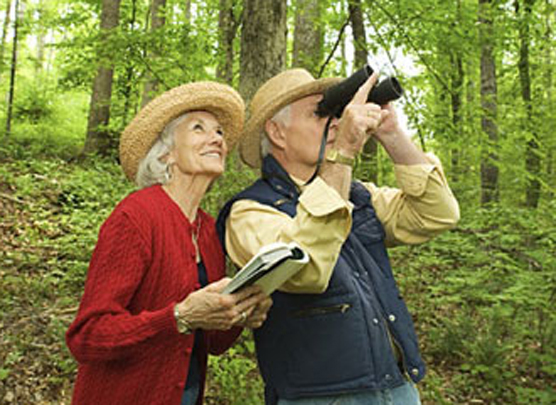 The Parrot Island near Baratang is famous for endemic birds especially Parrot of various kinds. Some thirty species of endemic birds are recorded. It is ideal to visit Parrot Island in the evening from Baratang Island to watch innumerable birds flocking in.
MANGRAOVE CREEK SAFARI
The lush green mangroves abundantly seen on either side of meandering creeks in the North and Middle Andamans offer excellent scope for creek safari. One can experience this unique eco-friendly activity at Yerrata creek, Dhaninalla Mangrove creek, Sabari Village –Rangat Middle Andaman. The mangrove bench walk introduced recently here is a fascinating experience for nature lovers. The Sabari village Panchayat organises eco-tourism activities including creek safari, accommodation, etc at reasonable rates.
SHOPPING
Hang out in Aberdeen Bazar, Junglighat & Bathubasti to get a feel of the place and interact with islanders. Purchase shell crafts and other curios from government emporium named Sagarika at Port Blair.